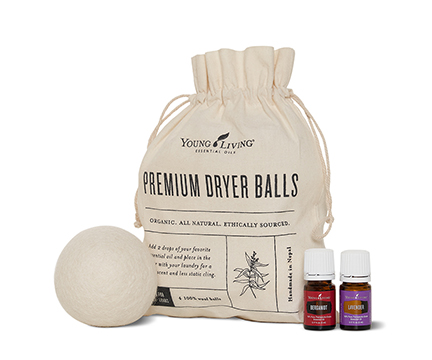 Spread holiday cheer Mother Nature's way! Give the gift of organic, dye-free wool dryer balls in a 100 percent cotton carrying bag. These reusable dryer balls, which reduce your global footprint in a simple yet effective way, cut drying times by 5-10 minutes and can be repurposed as fabric refreshers in your drawers and closets. Use the included 5 ml bottles of Lavender and Bergamot to infuse with a scent all will love.
This collection includes:
4 Wool Dryer Balls
Cotton Carrying Bag
Lavender 5ml
Bergamot 5ml
*Limit 1 per account, per month.